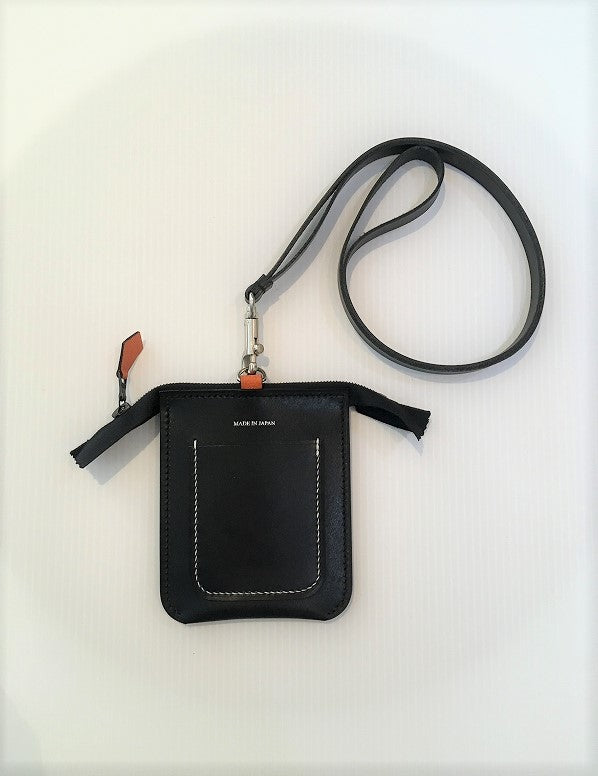 Masteryの作品は、卓越した技術を持つ一人の職人により一貫して制作される。
コンテンポラリーアート・伝統的な文化や技術から着想を得、新たなデザインへ発展させている。
素材は主に日本・イタリア・スイス等最高品質のものを使用。
一つ々丁寧に時間をかけて仕上られ、裁断・染色・磨き・サドルステッチと、全て手作業により製作されている。
- - - - - - - - - - - - - - - - - - - - - - - - - - 
A brand derived from the expression and communication of beauty and aesthetics through meticulous attention to detail. Conceptualizing with an emphasis on contemporary culture, art and craft, signature designs are developed.
Making goods with hands provides a sense of self-worth, authenticity and a deep sense of human connection.
Made in Japan, each product is handcrafted by a single artisan using the finest material. Hand-painted, burnished and line creased edges; saddle stitching the entire product. Mastery is committed to the practicing of traditional leather-crafting techniques, an unimpeachable sophistication.
​ 
 MATERIAL : JAPANESE WAXED BRIDLE LEATHER 
SIZE :